The other day, I placed my order for my first WWOOFCSA sample box. Korea is the land of deliveries, where most people shop online for everything. You can even have your laundry picked up and dropped off, although I haven't tried that yet.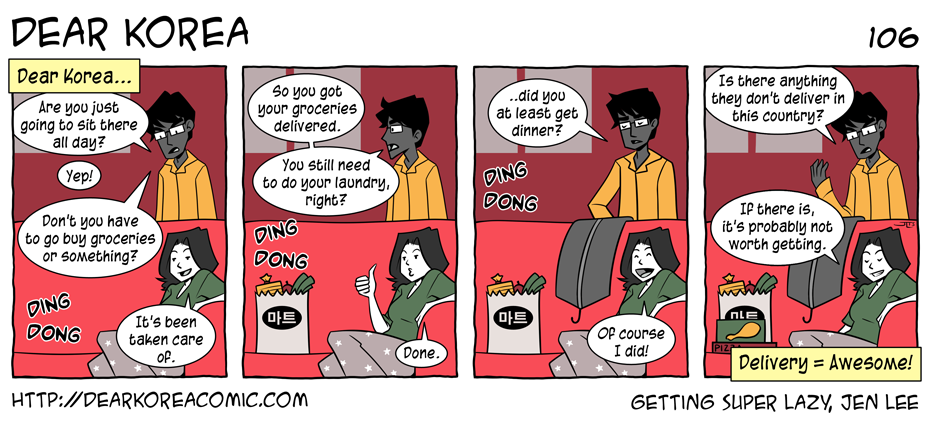 So anyway, my friend posted pictures of her WWOOFCSA box. And I thought it seemed like a good idea, so I ordered one too. And before I could articulate the acronym, it had arrived.
For a measly W30 000, I have:
Lettuce
Salad greens (different kinds of leaves)
Bell peppers (red and yellow)
Potatoes
Onions
Carrots
The most delicious apples ever
Eggs
Oyster mushrooms (uh oh)
If I had chosen the bread option I'd have a loaf of walnut-potato bread too, and some mulberry jam. Yum. This is the couples sampler basket. I might have paprika.
What is WWOOFCSA, beside being a very long acronym?
Not my box, but very similar
Launched this month, it's a community that coordinates sales, packaging and delivery of organic produce from farm to your doorstep. You pay in advance, which allows the farmers to be able to plant their crops and harvest them. If there's a natural disaster or just bad weather or something like that, it affects the crops. For example, there was a bad broccoli harvest a few weeks ago. The broccoli farmer threw in some extra other crops to make up for it. The food is mostly farmed near the city you live in, and mine arrived fresh, delicious and in perfect condition.
I get mine delivered to my school because I'm never home during working hours. I was worried that the box might be too heavy to carry home, but Koreans are masters of packaging and it's a small, light box. My plan is to see if I can cook and eat everything within the week. If I can, then this will probably become my main dinner source (as lunch is provided by my school).
Read more about WWOOFCSA
on their website
, and have a look at pictures of what's in the box. For W108k a month, I think that's a hell of a good deal. It's slightly more than I'd pay for 5 jjimdalks. They have breadless and vegan options too. You can also join activities like strawberry picking, and through the main WWOOF organisation you can do something like a 'farmstay' where you work for a certain number of hours in exchange for food and accommodation.
click to embiggen